Slay the Spire Description: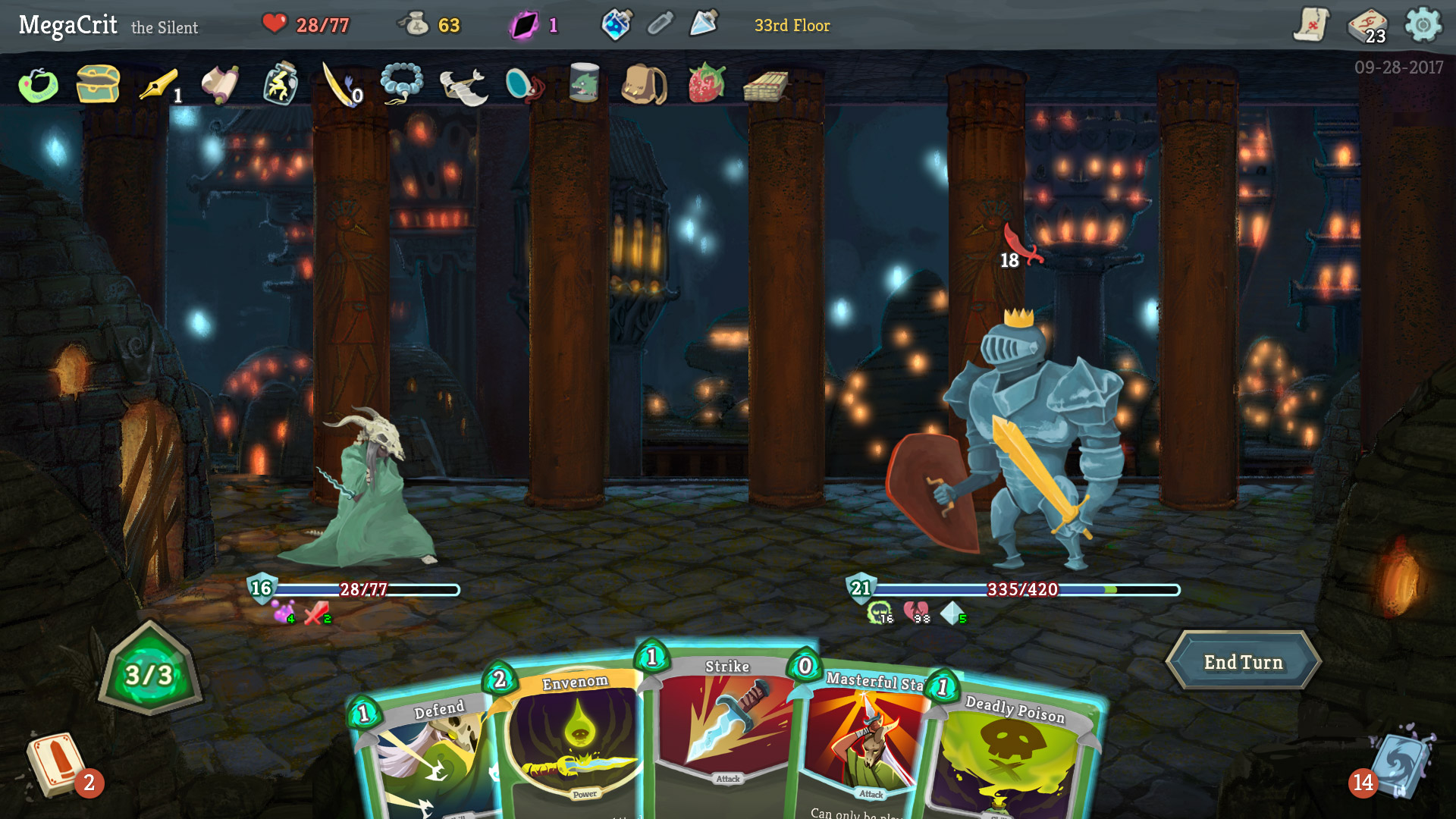 Slay the Spire is an upcoming roguelike video game developed by MegaCrit and published by Humble Bundle.The game was first released in early access for Microsoft Windows, macOS, and Linux in late 2017, with an official release planned for January 2019. It will also be released for the Nintendo Switch later in 2019


Slay the Spire: Fused card games and roguelikes was assembled together to make the best single player deckbuilder we could. Craft a unique deck, encounter bizarre creatures, discover relics of immense power, and Slay the Spire!
Publisher: Mega Crit Games